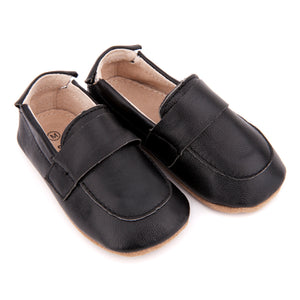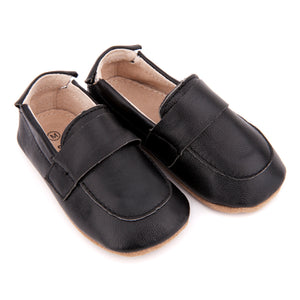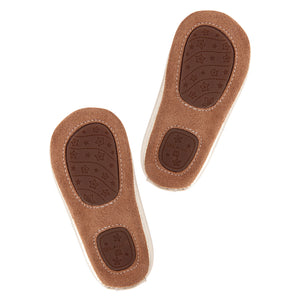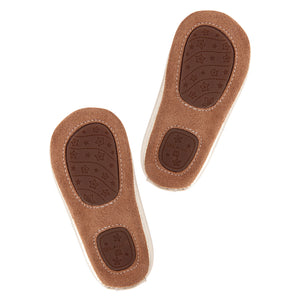 On Sale
Pre-walker Leather Loafers Black
The SKEANIE pre-walker leather loafers are a quintessentially classic shoe for babies and toddlers. The elasticised collar keeps the shoe fitted snugly around the ankle. The size Small has a textured suede sole for suppleness and grip and the size Medium and Large feature a split rubber sole for flexibility and endurance. These shoes feature removable insoles, perfect for cleaning or orthotics.
Please refer to
the
Sizing Chart
to ensure you purchase the correct size.
Recommended Maximum Foot Length and Size for Pre-walker Infant Range:
Small 110mm Medium 125mm Large 140mm
Small - Leather Upper, leather lining and suede sole.
Medium and Large - leather upper, leather lining and suede & rubber sole.
Skeanie recommend that you spray your footwear with a
Shucare Water and Stain Repellent
prior to wear. The best way to keep your SKEANIE footwear looking bright and new is to simply wipe over with a clean damp cloth or leather wipe. Applying
Shucare Leather Conditioner and Renovating Polish
will assist with maintaining their softness and colour. SKEANIE footwear should never be placed in the washing machine or dryer.
Skeanie
Pre-Walkers have been awarded the Seal of Acceptance by The American Podiatric Medical Association (APMA). All SKEANIE Shoes are designed in Australia and are Fair Trade Made.  SKEANIE shoes are Podiatry Designed and Approved.
Please note: Colours may vary slightly.