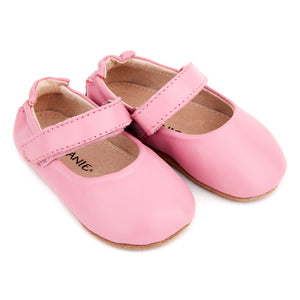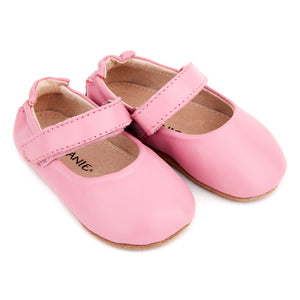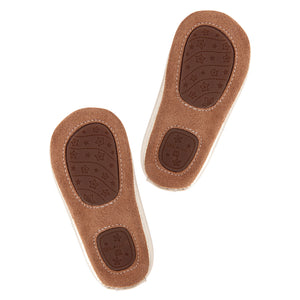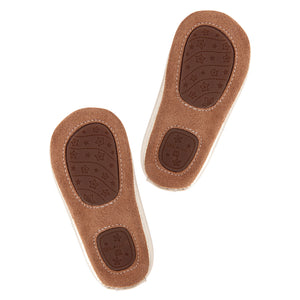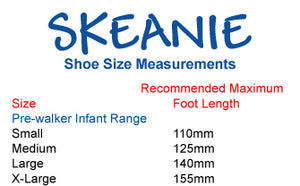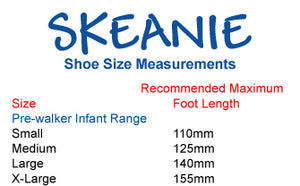 On Sale
Pre-Walker Leather Lady Jane Shoes Pink
SKEANIE Pre-walker Lady Jane shoes are hand made from buttery soft leather. These shoes are made of geniune leather and feature a hook and loop closure with an elasticised ankle collar to keep the shoes fitted snugly.  The size Small has a textured suede sole to for suppleness and grip and the size Medium and Large feature a split rubber sole for flexibility and endurance. These shoes feature removable insoles, perfect for cleaning or orthotics.
Skeanie advise that metallic leathers are created using a hot press technique in which foil is bonded to the leather. Metallics are not as durable as regular leathers, and if the foil is scratched it will expose the leather underneath. There is no process we know of to re-foil shoes, so please tread with care!
Sizing:  Refer to Sizing Chart for correct size
Small - Leather Upper, leather lining and suede sole.
Medium and Large - Leather Upper, leather lining and suede & rubber sole.
Skeanie recommend that you spray your footwear with a
Shucare Water and Stain Repellent
prior to wear. The best way to keep your SKEANIE footwear looking bright and new is to simply wipe over with a clean damp cloth or leather wipe. Applying
Shucare Leather Conditioner and Renovating Polish
will assist with maintaining their softness and colour. SKEANIE footwear should never be placed in the washing machine or dryer.
Our Pre-Walkers have been awarded the Seal of Acceptance by The American Podiatric Medical Association (APMA). All SKEANIE Shoes are designed in Australia and are Fair Trade Made. SKEANIE is an Associate Partner of The Australian Podiatry Association (NSW).
Please note: Colours may vary slightly.